Saccharomyces – South Brisbane
Posted On 12 December 2019
---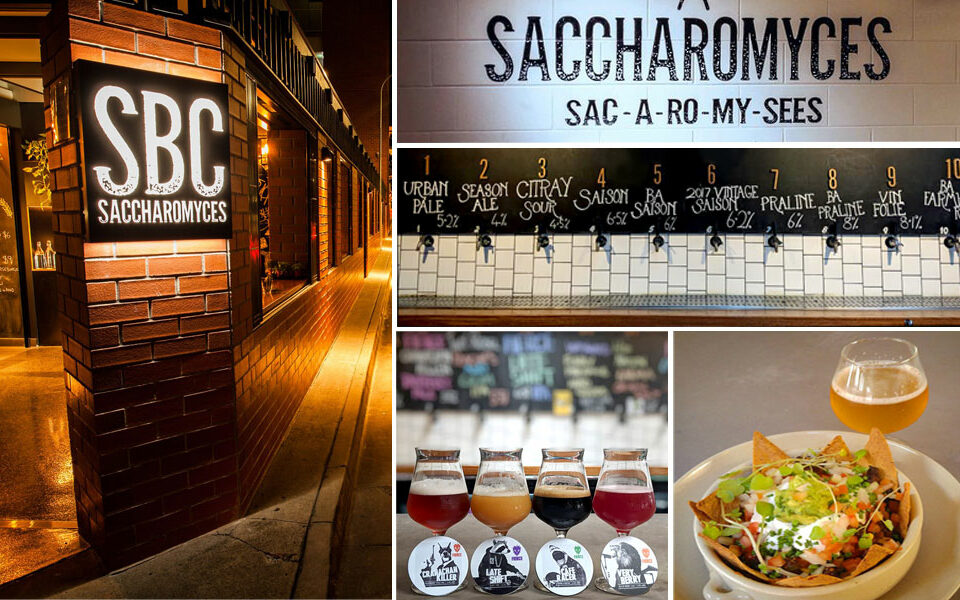 Tucked away, down the city end of Fish Lane South Brisbane, an unassuming red brick building, houses a specialist craft beer venue that's providing thirsty locals with a plentiful range of tasty local and imported craft beers and classic comfort food.
Opening in November 2015, Saccharomyces Beer Cafe (SBC) is co-owned by Simon Booy, his siblings Dirk and Felicity, and long time home-brew buddy Luke Gardiner.
In a past-life, Simon was a pharmacist by trade. So logically it made sense that he name his venue from the species of yeast that's a key component in both the brewing and baking process – Saccharomyces Cerevisiae.
I'm a pharmacist who, after ten years, had enough of sticking labels on boxes and decided to follow my passion of beer and brewing – Co-Owner Simon Booy
With 10 x rotating taps, SBC pours a range of beers from Australian and international breweries. The hand-written tap list blackboard behind the bar, typically sports three taps dedicated to easy drinking brews such as lagers, pilsners and pale ales, two taps dispense IPAs while the rest offer a mix of saisons, dark beers, sour beers, red and brown ales and a rotating special. The bar also stocks a range of select bottled beers, and a compact selection of wines.
The interior of SBC is spacious, with a minimalist, Scandy-esque feel about it. High light coloured, timber benches, are interspersed with smaller intimate tables and brown leather seats. Modern dark iron dark fittings, lashings of deep red brick, polished concrete floors, and an exposed roof complete the fit out. Also, in keeping with a connection with the laneway running alongside the bar, there's a series of large open windows that allow punters to sit back watch the world pass by.
To keep punters entertained, there's a Games Room complete with board games, arcade machines and pinballs, that opens out onto Fish Lane with counter style seating, that brings the feel of the laneway into the venue.
SBC's food menu consists of standard pub fare, including burgers, sandwiches, pizzas, nachos, and smoked brisket. With a smattering of vegetarian and vegan offerings.
Web:  www.sbcbar.com
Address: Fish Ln, South Brisbane
Hours:
Monday 11:30am–10:00pm
Tuesday 11:30am–10:00pm
Wednesday 11:30am–10:00pm
Thursday 11:30am–10:00pm
Friday 11:30am–12:00am
Saturday 12:00pm–12:00am
Sunday 12:00pm–10:00pm
---