HPA Launches 2018 Harvest
---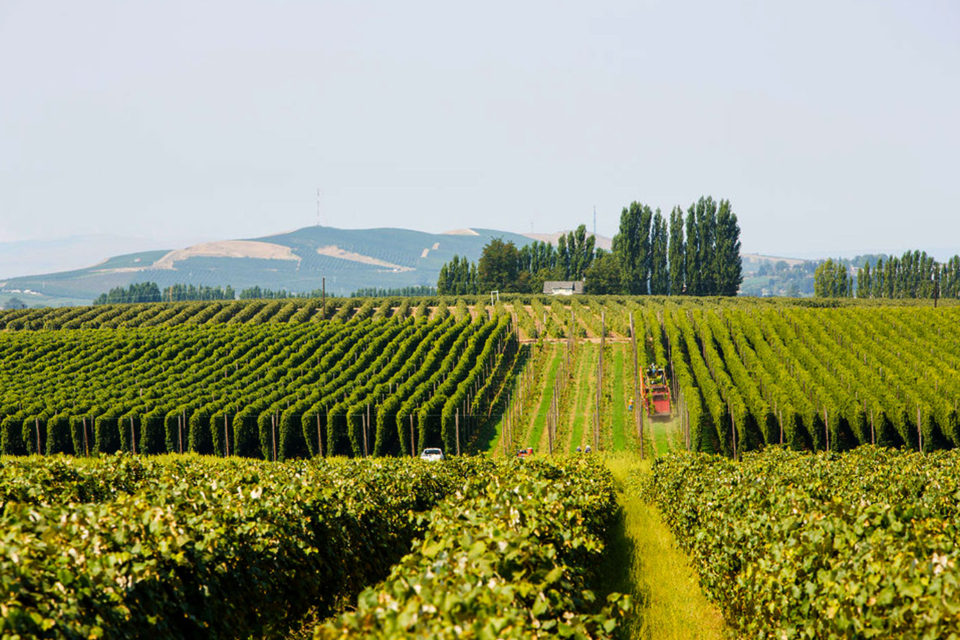 Today marked the launch of Hop Product Australia's (HPA) 2018 harvest season at their Victorian farm, Rostrevor Hop Gardens. To be followed closely by their Tasmanian location, Bushy Park Estates on Monday 5 March.
These farms have been growing hops since 1864 in Tasmania and for more than 120 years in Victoria. HPA is Australia's largest hop grower, accounting for 90% of total hop production in Australia. One of only a handful of growers around the world committed to ongoing hop research and development of their own cultivars, this allows them to bring diverse and unique hops to brewers.
"This is a very exciting time for us on farm and as a business, as HPA has recently invested heavily in order to see the operation and yield grow year upon year" – Managing Director, Tim Lord
HPA Hop Harvest Fast Facts:
• 2018 Harvest will span five weeks
• Seven Australian grown varieties will be harvested, consisting of Galaxy™, Ella™, Enigma™, Super Pride, Topaz™, Vic Secret™ and Cascade
• 300 seasonal workers will be helping with boots on the ground over this peak time
• 560 hectares are under trellis and to be harvested
• Almost 20,000km of Coir twine has been deployed this season
They're expecting the 2018 harvest to yield an estimated 1,445 metric tonnes, which enables them to continue to supply proprietary flavour hops to the growing domestic and international craft beer markets. This forecast production represents an increase of 21% from the 2017 harvest and 100% increase over the last four years.
As Australia's largest hop grower and supplier, they own and manage each step of the supply chain, from new variety development in the breeding garden, growing the crop, all the way through to final packaging and distribution. They've created the shortest path possible between farm and brewer, to deliver the highest impact in beer.
---
You may also like